Nepal is a country of diversity and ambiguity with amazing landscapes and population. It is known for its mountain ranges and the historically significant religious sites. The influential architectural genius of the past brings alive the culture of Nepal. Thou-sands of temples and shrines still survive amidst the modern changes. Nepal has stood the test of time in the history and still stands tall as a nation of peace. Love and harmony. The people of this country have diverse religious and ethnic back-grounds yet blended perfectly as one community.
The geography of Nepal is blessed with a number of small and large rivers. Three main river systems — Kosi, Gandaki and Karnali originate in the Himalayas, flow southward and empty into the Ganges. Nepal has been a habitat of different rare species of flora and fauna. In order to protect the fragile eco-system, Nepal has set up thirteen national parks and wildlife reserves in different parts of the country.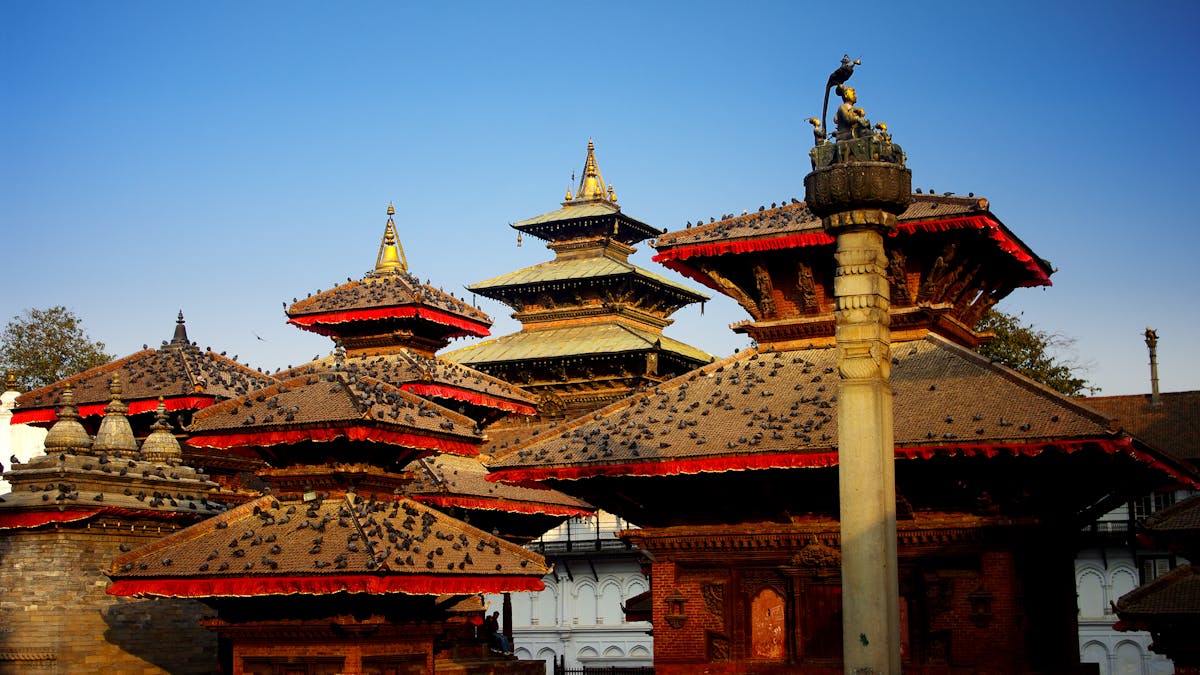 The Nepalese people have always been preferred to other societies for their simplicity and their progress for diligent working abilities. They have proved their efficiency in protecting many countries and building great cities. There are numerous cultural and religious festivities celebrated round the year which makes it a land of joy and celebration. Nepal has its own distinction in becoming the ideal tourist destination of the world perhaps because Nepal is special in every aspect.
General Facts Capital: Kathmandu Area: 147,181 Sq KM Population: 30.5 Millions GDP: US $ 1,003.641 (2018) National Language: Nepali (Official) .Hindi, English. Widely Spoken Unit of Currency: NRP Head of State: Nepal Government Time Zone: 5.45 (GMT) Climate Winter: December-February, Spring: March-May Summer: June-August
Religion: 81.3%, Hinduism 9%,  Buddhism 4.4%, Islam 3%,  Kirant 1.4%,  Christianity 0.4% , Animism 0.5%. Major Industries Tourism, Handicraft, Agriculture ,Water Resources, Electricity, Timber and Wood.